How to Recover Deleted Photos from Facebook messenger
: We share virtually everything about us on Facebook, from a normal weekend dinner to a family vacation and our own wedding. We simply cannot resist documenting very memorable details on the popular social media platform through photos. What if these photos go missing?

We share so many pictures on Facebook and backing them up is rarely considered. Somewhere in our minds we just believe that once a picture goes up on Facebook, it doesn't run the risk of loss. But that's not entirely true.

All the pictures you upload on Facebook are saved on Facebook cloud server and even after you delete a picture, it doesn't still get deleted from the Facebook Server instantly.

See Also:
HOW TO RECOVER DELETED PHOTOS ON FACEBOOK.
To recover deleted photos on Facebook, you would have no need for a third party software. You can do it all through your Facebook account. As earlier mentioned, all your deleted data, stays on the website's server even though it can't be seen on your Facebook Timeline. Every Facebook user has an archive folder where all their information that has ever been made available to Facebook is stored.
The trouble is that this data is available only as a single archive folder. Deleted photos cant be retrieved separately .It means, after you download your archive, you have go through the stress of scanning through all the data to find the one that was deleted.
The slight challenge with this method of locating your Facebook photos is that they won't be of the same quality as the original photos you uploaded. This is because Facebook lowers the quality of all the photos so that they can be viewed even when your internet speed is low.
Steps to recover your deleted Facebook Photos.
1. Login to your Facebook account.
2. Go into your Facebook account settings. click on the small downward button on the top right corner of the blue bar. From the drop down list, select Settings.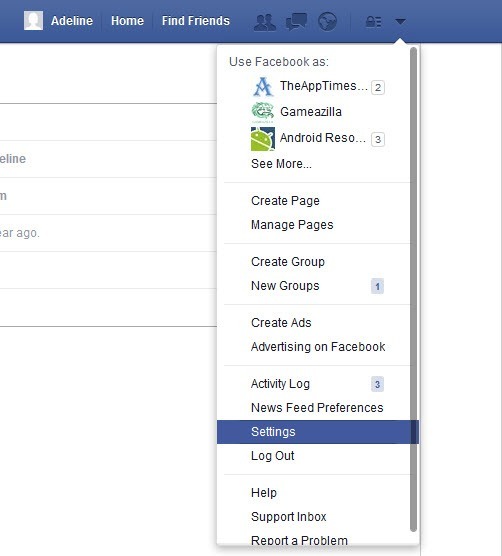 3. On the General Settings page, click Download a copy of your Facebook Data.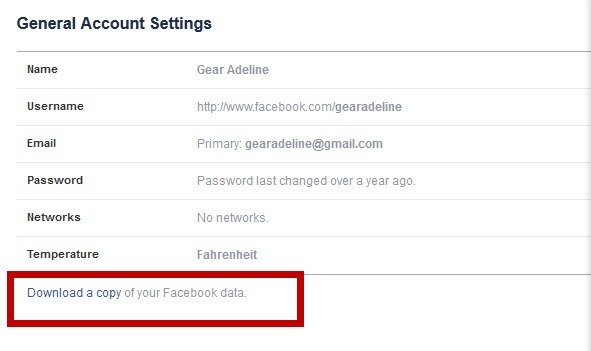 4. You would see a green button 'Start My Archive'.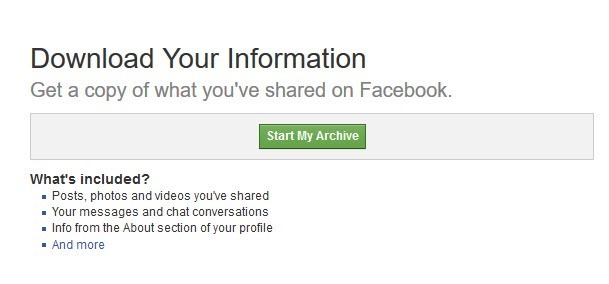 5. Click on it and enter your Facebook password if requested and then click the Start my Archive button on the pop-up you get.

6. Facebook will inform you that it will send you an email when the file is ready for download.
7. Once its ready, Facebook will send an email with a link to your download folder. Click on it.
8. On the new page, you will see that same green button but with a different command "Download My Archive" on it. Click on the button and your download will start.
9. The folder is a zip format. Unzip it and extract its contents to another folder. Open the folder and search through the Photos folder. That's where the pictures you uploaded on Facebook can be found.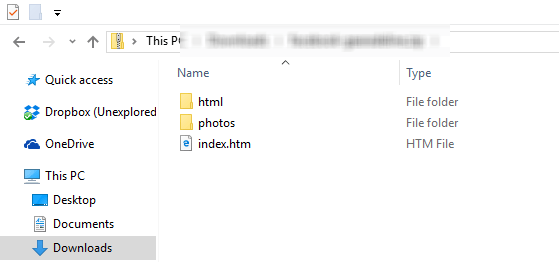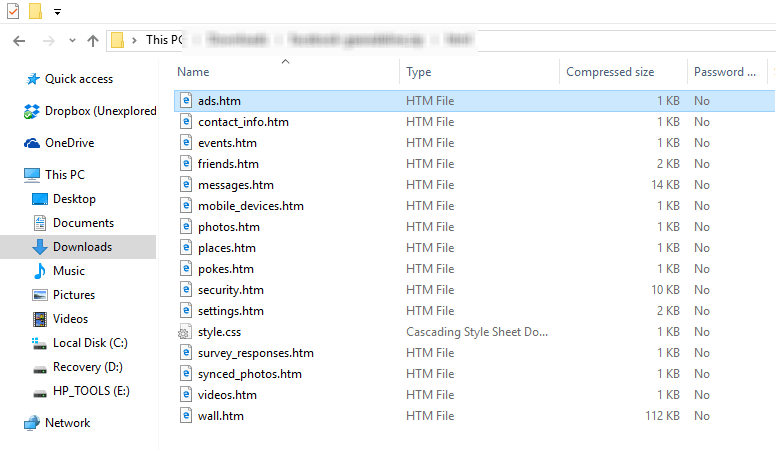 The above listed steps, will help you recover your deleted Facebook photos.
Related Post: